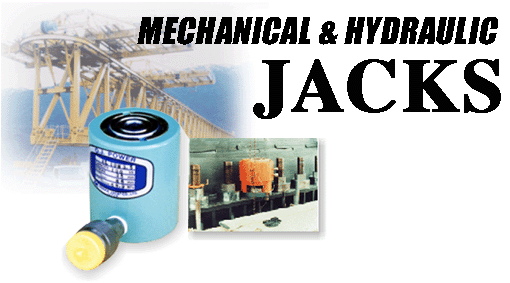 We as a Japanese leading manufacturer of industrial jacks and equipment have been contributing to various industries by supplying such products as hydraulic jacks, cylinders, pumps, hydraulic tools, press machines and mechanical screw jacks as worm gear jacks and so on. Also, we have the broad range of application areas from general industry to heavy industries.

Especially, we are specialized in shipbuilding industry, bridge construction, civil engineering, steel plant, railways and cars etc. enjoying installing and dismantling works widely applied to heavy plant and harbor construction.
Please contact us for any industrial jobs planned so that we may give you right offer to meet your demand.
Copyright (c)2000 Osaka Jack co.,ltd. All rights reserved.